The Children's Advocacy Center is a non-profit, 501(c)3 organization.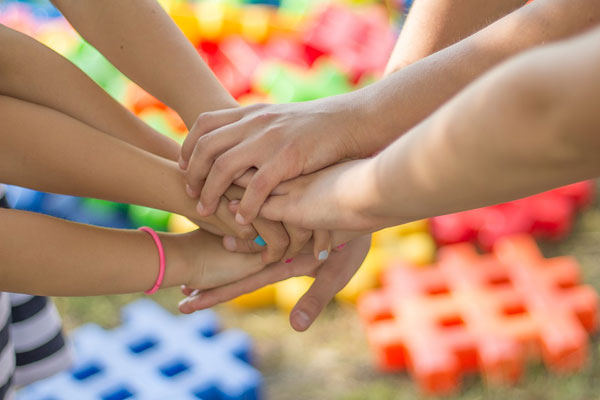 A $200 donation sponsors one forensic interview

A $120 donation provides with one therapy session.

A $50 donation provides one hour of family advocacy.

Every gift is tax-deductible, and we appreciate donations of any amount.

Services Provided:
· Child Friendly Facilities to hold a coordinated investigation.
· Forensic Interview:
Interviews are conducted in a manner that is legally sound and of a neutral, fact finding nature. All children are interviewed by a person trained in forensic interviews. Interviews are coordinated to avoid duplication.
· Family Advocacy/Case Management:
The Children's Advocacy Center maintains contact with the family throughout the life of their case. We work cooperatively with agency service providers to make referrals based on the needs of the child and their family. We track referrals and assist families in connecting with service providers to initiate additional support. The Children's Advocacy Center assists the child victim and their family to navigate the criminal justice system advocating for their concerns/needs with multidisciplinary team members/service providers, provides education on the investigative and court process, assists with resource attainment, and provides emotional support.
· Training:
We train our team members from law enforcement; DCFS, State's Attorney's Office and other partners about child abuse and investigative techniques. Training allows multidisciplinary team members to develop and maintain specialized skills needed to better serve child abuse survivors and their families.
· Community Outreach:
The Children's Advocacy Center staff are available to provide presentations on topics related to the Children's Advocacy Center concept and child abuse awareness. These efforts increase the community's awareness on the prevalence of child abuse as well as how to identify and report abuse. Increased awareness and reporting leads to more timely and successful intervention.
Children's Advocacy Center FY 2021 Statistics
Staff
Marcy O'Brien - Executive Director:
29 years Law Enforcement
10 years as the Director of a not- for- profit
Patty Jo Dooley - Lead Forensic Interviewer/Multi-Disciplinary Team Coordinator:
29 years Law Enforcement
Master's in Counseling
Sara Allen - Family Advocate:
6 years as an emergency dispatcher
5 years as an office manager
Board of Directors
Shannon Allen: President
Deere &amp Company
Mike Steffen: Vice President
Independent
Dani Harris: Treasurer
Independent
Trevor Fisk: Secretary
Retired Moline Police Department
Dora Villareal-Nieman
Rock Island County State's Attorney
Dorothy Beck
Rock Island County Board
Verletta Saxon
Department of Children and Family Services
Jenifer Chase
RSM McGladrey
Keith Rice
Department of Children and Family Services
Lanty McGuire
Retired Superintendent Moline School District
Kathy Ryckeghem
Retired SANE nurse
Eric Holton
Rock Island County Sheriffs Dept.
Multi-Disciplinary Team
Coal Valley Police Department
East Moline Police Department
Genesis Hospital (Silvis)
Hampton Police Department
Illinois Department of Children and Family Services
Illinois State Police
Milan Police Department
Unity Point Health Trinity
Moline Police Department
Robert Young Center
Rock Island County Court Services
Rock Island County Sheriff's Department
Rock Island County State's Attorney's Office
Rock Island Police Department
Silvis Police Department

NONDISCRIMINATION STATEMENT:
The Rock Island County Children's Advocacy Center does not, by policy or practice, discriminate against a person or group on the basis of race, color, religion, gender, sexual orientation, national origin, age, disability, gender identity and expression, marital or military status, or based on any individual's status in any group or class protected by applicable federal, state or local law.
If you believe you have been discriminated against, you may file a complaint with the Illinois Criminal Justice Information Authority. Complaint can be filed with the Equal Employment Opportunity Commission EEOC at www.eeoc.gov and/or the Office of Civil Rights at www.hhs.gov.